Need to be a little more specific here.
Are you looking for the plastic hubcaps for the front wheels?
or are you looking for the chrome or stainless wheel simulator covers for your wheels?
Wheel simulator sets on motorhomes are aftermarket items. There are several different manufacturers of them, and you will need to know what brand yours are.
A common replacement is to buy a whole set of stainless ones made by Real Wheels, which attach to brackets retained by the wheel studs. These will not get lost like the ones that press into the rim and depend on spring tension grip to stay in the wheel.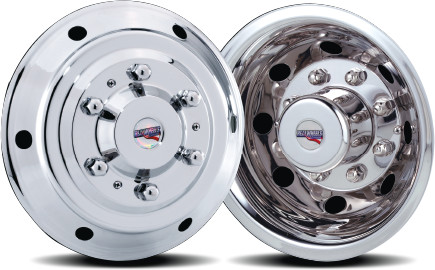 Stainless Steel Simulators For Sprinters - RealWheels
Mine came with a set of brand new Real Wheels simulators, installed days before I picked up my used View, and I removed them as soon as I got it home. Repainted the wheels and installed the Mercedes hubcaps on the front.
Charles