While driving to the Tiffin rally my left turn signal started hyper flashing when I tried using it. My driver's display in the dash was also telling me I had a problem with my left turn signal. Good news is Mercedes-Benz had some reps here. Turns out that because Tiffin installs LED tail lamps instead of incandescent bulbs they add resistors like these to trick the chassis computer into thinking it has incandescent bulbs.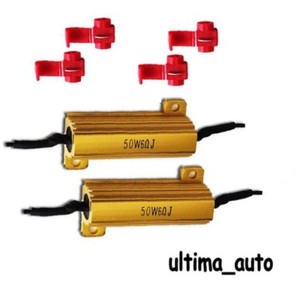 There are two of them installed on the inside rear cap just above the hitch. If one goes bad or if a wire connector vibrates off, the chassis thinks your bulb is burned out. Inspecting mine showed me how all the ruts and potholes on Arizona's 93 jared the wire connector off the resistor. I narrowed the gap on the connector with a pair of pliers and reattached. Voila!!! The turn signal was blinking at its normal rate again!
Hope this was helpful. I was trying to figure out where the flasher was located until the rep clued me in.
Best,
-Mark