Okay, you guys got my curiosity up so I pulled my receipts...
Coach was bought new 11-2004.
11-18-08 @18,500 miles Taylor 409 79286 - 10.4mm for $75
These are the ones that burned due to removal of oem metal heat shields.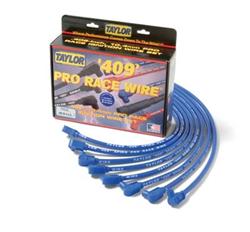 5-15-2010 @25,874 taylor 72225 Taylor 8mm spiro-pro for $55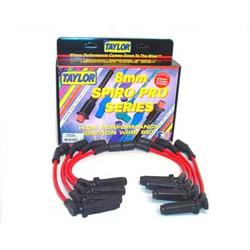 It has 31,000 now and have had no further issues. I think I stuck the left over blue ones, maybe 5-6 wires, and a couple of the oems in the basement for spares. The 8mm ones have been on there since.
Not a very good track record afterall eh?
I had also installed the plugs OEMey recommends when the first set of wires were installed. I think that's about the time the ultrapower ecu tune was installed.
We are good for 9-11mpg not towing if I keep the speed about 62. Pulling it gets about 7.5-8. I use the overdrive lock out quite a bit if towing, just OD for flats. IMO the gearing is a bit high. I think it would do better with a couple'a teeth more on the ring gear. It barely shifts into OD right about 60mph, generally running about 2200rpms. Would be nice if it sat about 2400-2500 at 65. I don't know why these coaches are geared to go 80mph. LOL