The feel of cooler temperatures after a long summer, the taste of pumpkin spice in everything, the sound of crunching leaves underfoot.. the changing colors on the leaves...It's Fall, it's the season for all senses!
why not make the most of that perfect temperate weather and the festive spirit? Take the kids to an autumn festival near you to admire the foliage, get lost in a corn maze, or bring the entertainment to the national forest nearby, having a picnic with fall-inspired cocktails and apple pie.
What's your favorite outdoor fall activity? Click the link and tell us! All the participants would be offered a special discount.
Although there's a lot to get excited about when it comes to fall camping, there are also a few unique challenges you may not face during the summer. Don't worry, we cover everything you need to prepare on our website! Plan your fall camping trip with the discount code you've just won!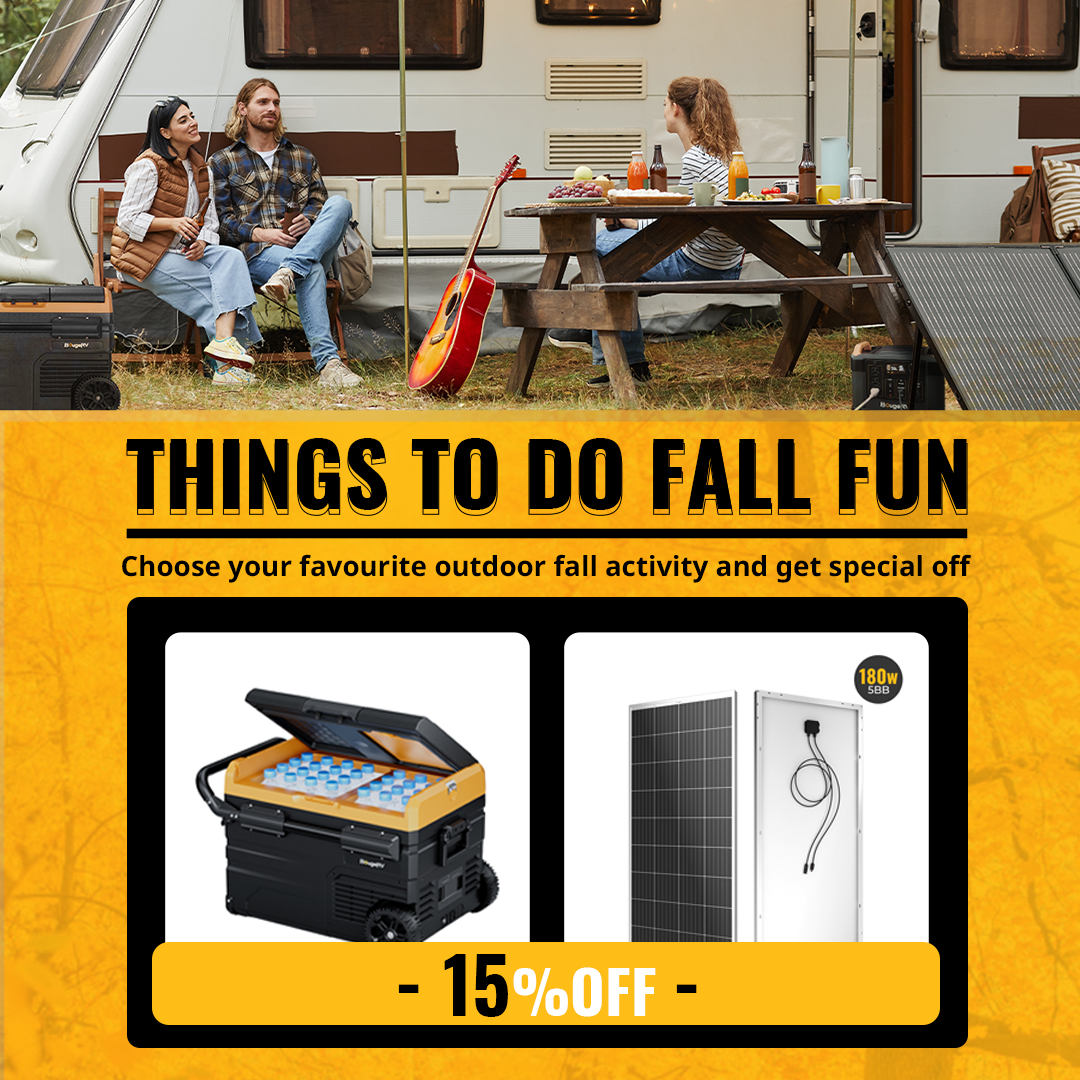 How to play
1. Click the link:
https://bit.ly/3EolmBV
2. Play a small quiz and choose your favorite outdoor fall activity, should take you no longer than 15 seconds!
3. Special discount received! And order the discount items here:
No threshold discount
-15%
OFF 180W 12V Mono Solar Panel:
Original Price
$199.99
Price after discount
$170.00
Order Link
https://www.bougerv.com/collections/...content=314743
No threshold discount -15%
OFF 35L RV Refrigerator With wheels
Original Price
$529.99
Price after discount
$408.05
Order Link
35L RV Refrigerator With wheels
https://www.bougerv.com/collections/...content=314743