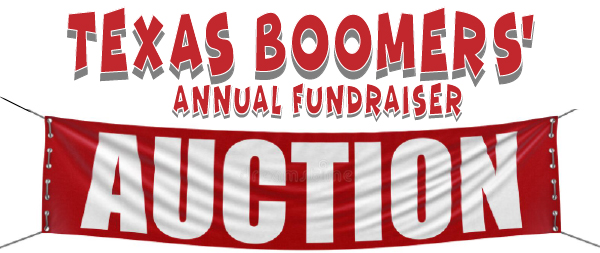 Itís that Time.

The Annual Texas Boomers' Auction
Get ready to have a Fun Fest while helping support the Boomers.

As most of you know, the Boomers RV club does not collect dues.

The club raises funds for operation expenses by conducting a yearly auction.

The #1 goal is to have fun as we support our club. Letís set our goal to beat the previous yearís auction amount.

Start your creative juices flowing. Think of something unique and unusual.

Each item must be wrapped or in a bag.

Dress up your package. It will sell for more.

The auction will be held in conjunction with the Halloween Fright Fest on

Friday, October 29, at 6:45 pm.