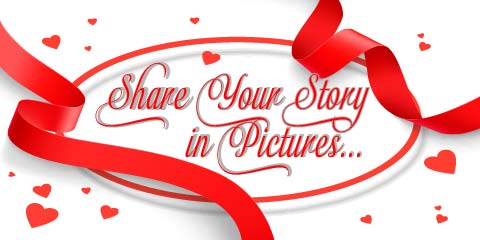 "Share Your Life Story in Pictures"...
A great way to get to know each other
Cute Baby Contest...
bring one or several of your baby pictures. I'll bring one in a dress. The pictures will be judged by three Non-Boomers...The contest will be fair. A Super-Prize for the Winner… Even Don might look cute as a baby, but I seriously doubt it.
Share Your Story...
Pictures don't need to be in a frame. Snapshots are great. The more the better… Come on it will be fun; we'll enjoy your life's journey with you. There will be several tables to display your pictures. If your pictures are in frames, I will provide 20+ easels both small and large. Get those photo albums out… You'll enjoy reminiscing.
Bring both black/white and color.
Here a few categories to consider:
Family
Kids
Grandkids
Parents
Grandparents
High School
Engagement
Favorite
Wedding
Vacation
Pets
Graduation
Parents
Grandparents
Fun-times
Hobbies:
cooking
woodworking
gardening
sewing
crafts
Etc.
Show your talents.

Have questions? E-mail me at
boomers@karldavidson.com
We'll all enjoy looking and reminiscing,
Karl